Lost Towns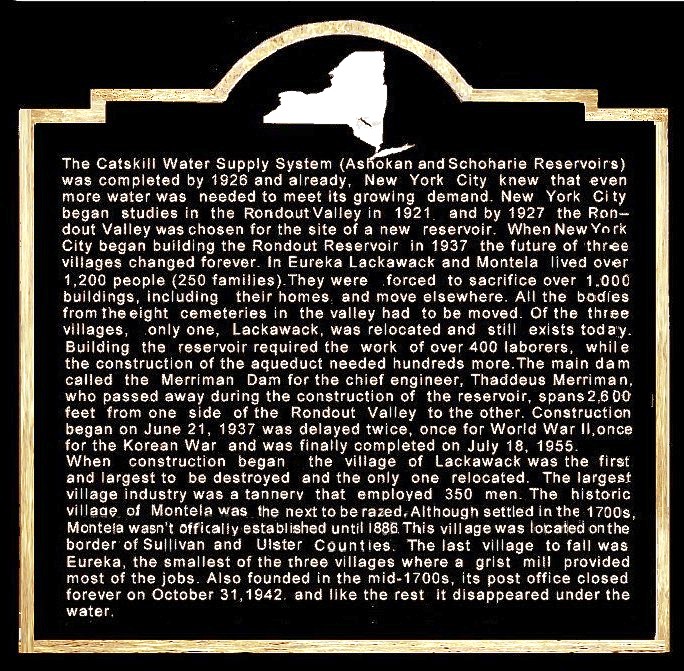 What Price Water?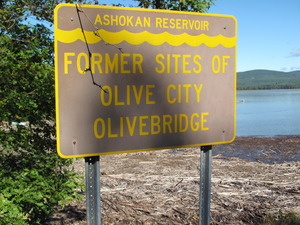 The construction of the Ashokan Reservoir and the Catskill Aqueduct to provide
NYC with water has been likened to the building of the Panama canal,

The Current Grahamsville, NY Newspaper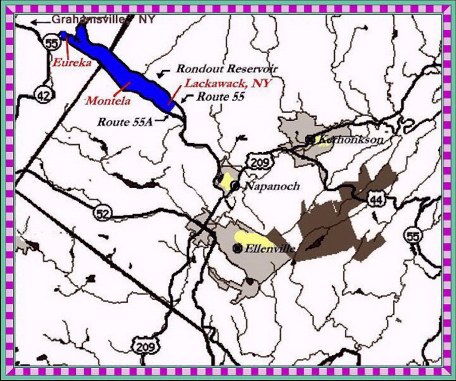 Lost towns shown in Red: Eureka, Montela and Lackawack
New signs commemorate lost towns
MARGARETVILLE, N.Y., June 15, 2004 - Road signs are being installed this summer marking
the former locations of 26 communities displaced by five New York City reservoirs in the Catskill
Region. The signs are part of a commemorative project coordinated by the Catskill Watershed
Corporation(CWC in cooperation with the New York City Department of Environmental Protection.
(DEP). In 2002, six roadside exhibits were erected - one at each reservoir - to explain the histor-
ies of the former towns, and the building of the vast New York City water system.

New signs have been installed in the Rondout basin, signs pay tribute to three towns:
Eureka, Montela and Lackawack.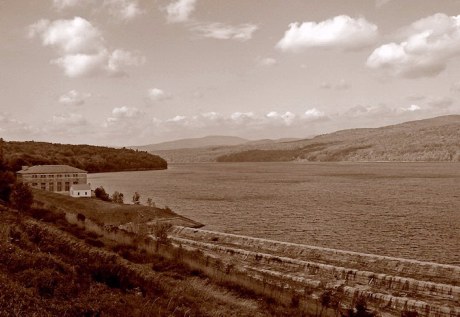 View of the Rondout Reservoir looking North from Route 55
A few Old Pictures of the old lost towns
Pictures could date back to the early 1800s. If anyone can put a date
to a picture or would like to submit an old picture of the lost towns please

email the date or picture to me and I will post it and give you a mention

Thank You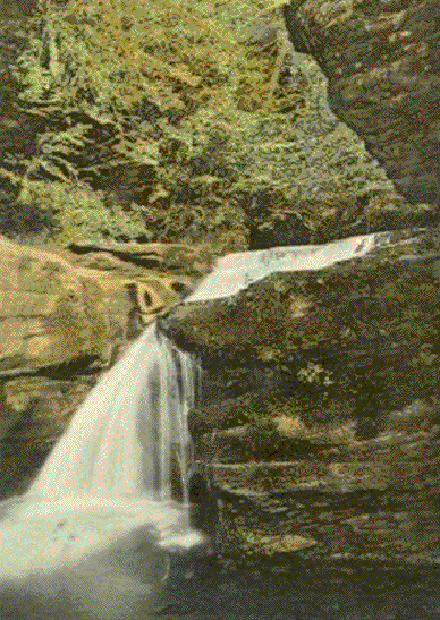 Lackawack Falls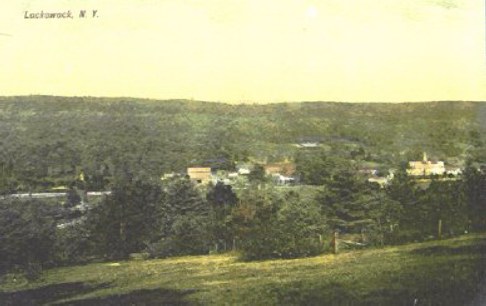 Lackawack Summer View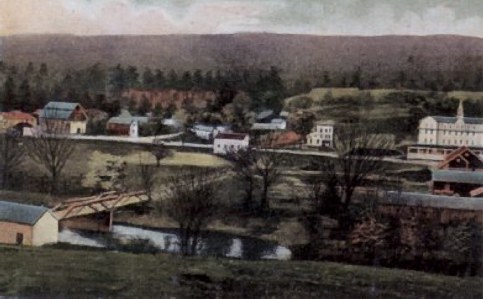 Lackawack in the Fall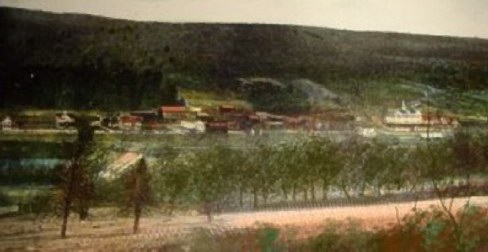 Lackawack in the Fall. Shields Hotel at the Far Right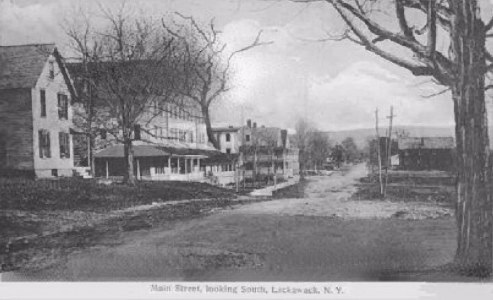 Lackawack Main Street looking South. Large building
on the left is the Shields Hotel.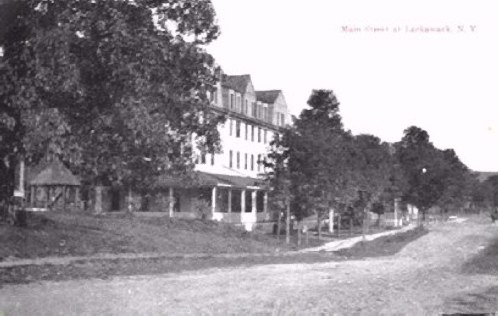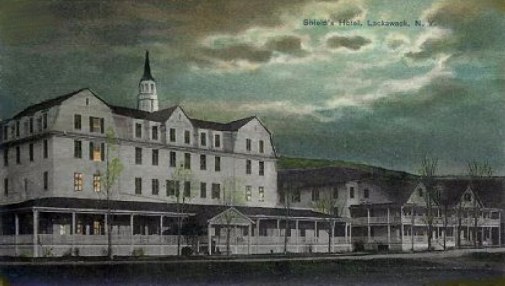 Lackawack Shields Hotel colorized Post Card. It was built

by John Sheils in the 1880s.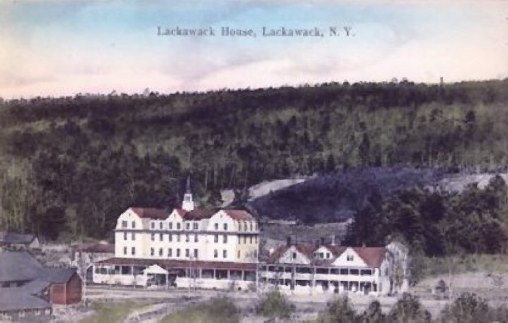 Another view of the Lackawack, NY Shields Hotel

Lackawack One Room School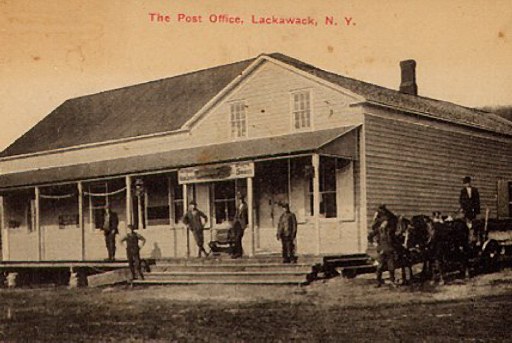 Lackawack Post Office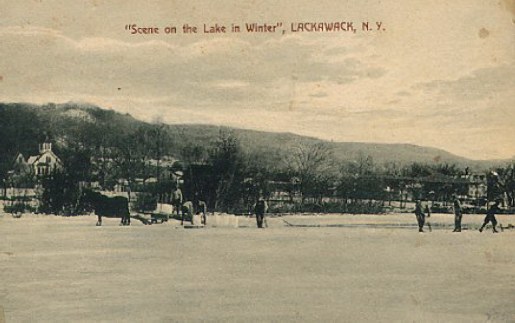 Ice Harvest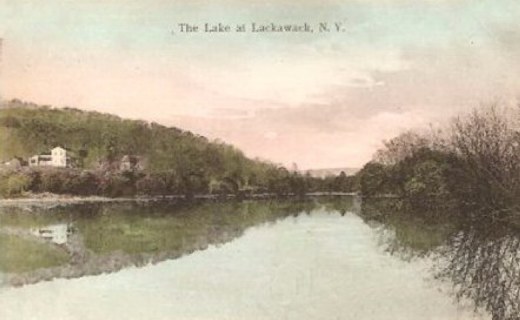 Lackawack Lake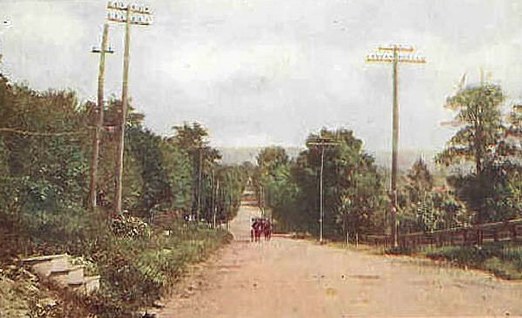 Road to Lackawack, NY 1921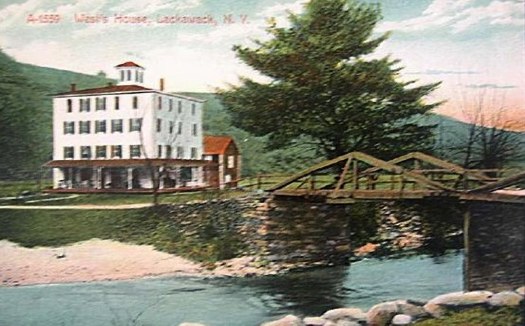 Lackawack, NY West Home. 1909. Operated by Earl West.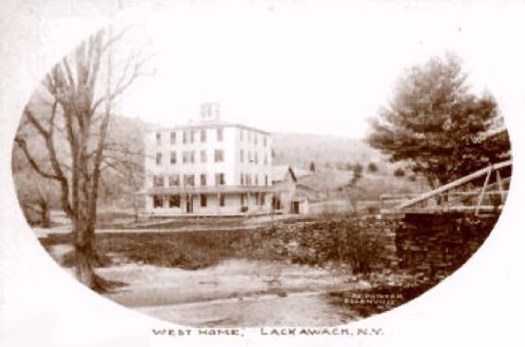 Lackawack West Home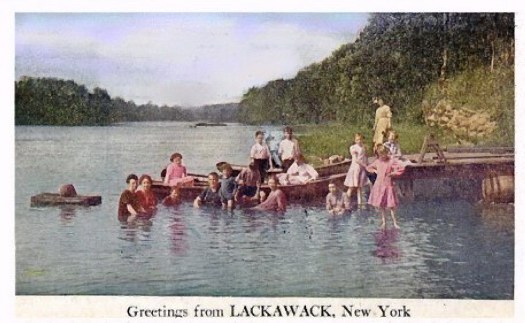 Swimming in the Rondout Stream near Lackawack, NY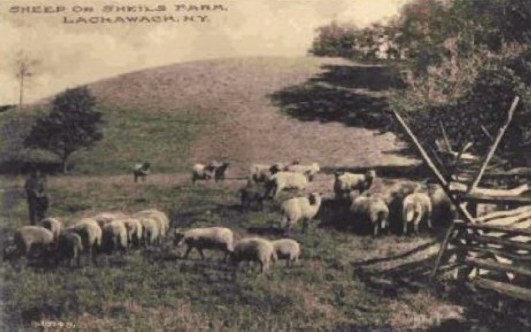 Sheep farming on Sheil's farm. Lackawack, NY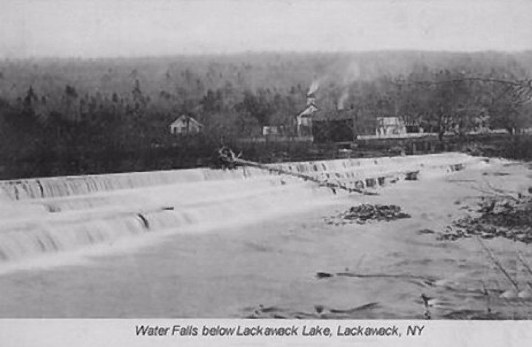 Water Falls on the Rondout Stream at Lackawack, NY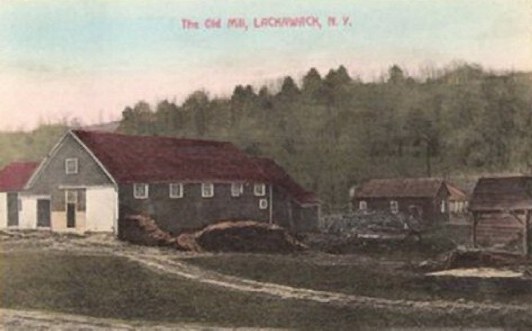 The Old Lackawack Mill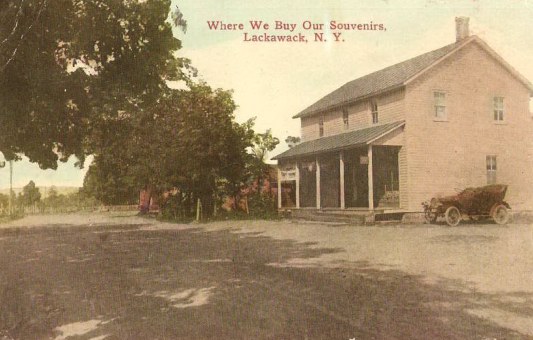 Lackawack Souvenir Store 1920