The Chestnut Wood Barn as it is today

This is a copy of the email I recieved about the Chestnut Wood Barn as it is today!
I am attaching pics of this house as it looks today. My son and his family, Jeff, Renee' Simerson,
bought the house in 2002 (I think I have the right year). We enjoy many visits to their home each
year when we travel from Florida to NY. We have enjoyed reading the information on your website
pertaining to Grahamsville NY and especially the information about the house.
Bea Kyles
Palmetto, Florida
Here are pictures that Bea sent of the old barn as it looks now!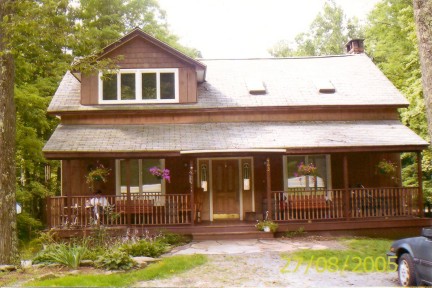 Great front view of the as it looks today
Brings back a lot of fond memories!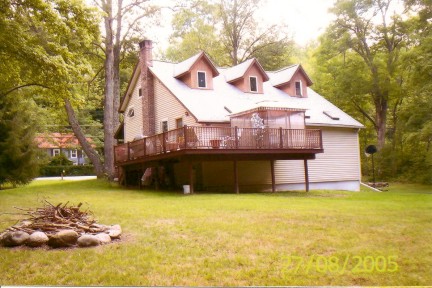 And a view of the back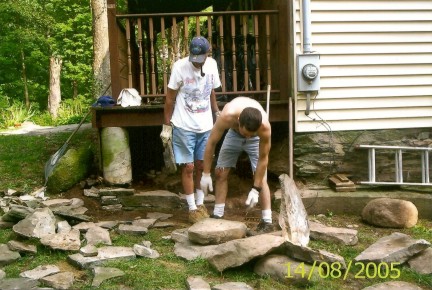 Work still in progess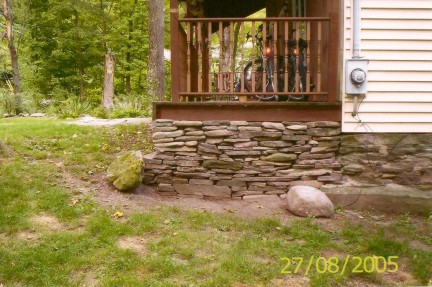 Great stone work. Adds a touch of the country look.
A follow up email from Bea
Thanks for your quick reply. My daughter in law actually located your website and we
had a great time with it. My son and daughter in law would be honored to have the pics
published along with their names. The tree on the right side facing the house became
3 trees in one and was over 65 feet tall. Ants or some other wood loving insects were
not kind to it, and although it was beautiful,after a broken windshield and other damage
from the trees the decision was made to take it down. It will be missed.